As COVID-19 has become more prevalent in the past few weeks, it's important to note that intense travel is not advised during this time. Still, we can always rely on Sitka's glory to still be here when things return to normal. Once you're ready to get back out and explore the world, when is the best time to visit Sitka, Alaska?
It all depends on what you enjoy doing. Do you like to hike for miles and miles in the glimmering summer sun? Or do you prefer to relax, reading a book while snow falls outside your window? No matter what you want to do here, Sitka has plenty in store.
Best Summer Activities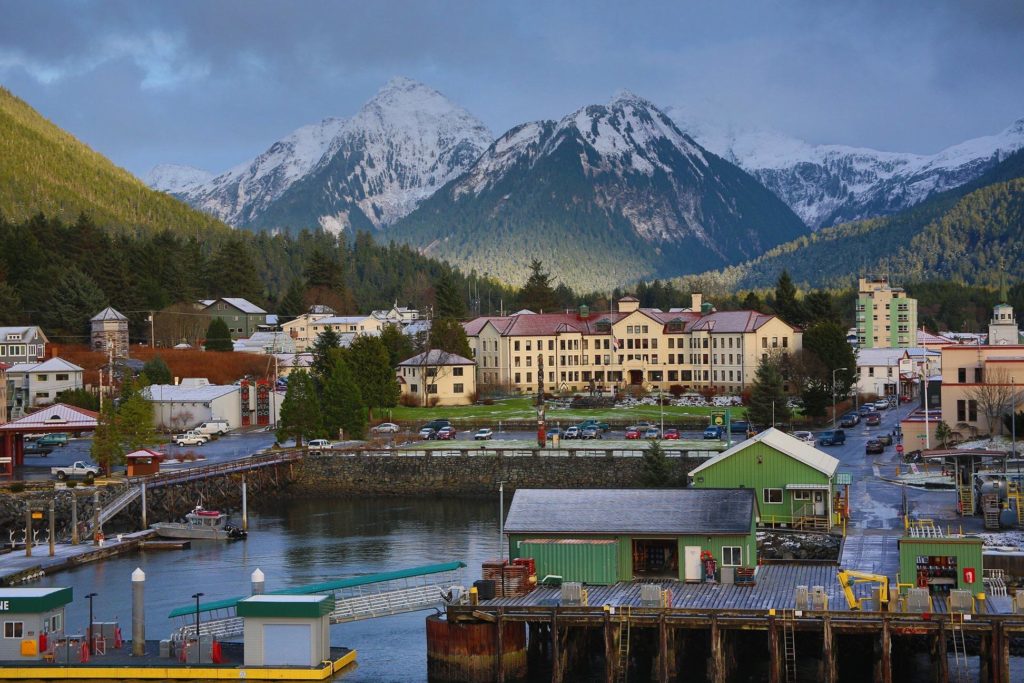 Summertime is the height of travel season for Sitka. Most visitors will stop by May through August for its warmer weather. There will be larger crowds and more hustle and bustle on the streets if you go on guided tours and restaurants. The energy is definitely higher during the summer and creates a sense of excitement. Plus, the longer days let you get plenty of activities in.
Hiking
Sitka has incredible geography. The beautiful surroundings offer some of the best hiking in the United States.
Your first hike should be the Indian River Trail. The 5.3 mile moderate trail is good for a leisurely stroll or a run through the valley. This unique trail follows along the Indian River and will lead you to a gorgeous waterfall. The pristine water is a site to see, but during the summer you will get to experience the Salmon in the streams.
Another incredible trail is Gavan Hill to Harbor Mountain. It was originally built during WWII and is easily accessible by road. Your hike leads to an overlook and the views are spectacular. Definitely don't miss out on this opportunity.
Make sure to visit alaska.org to see their full list of trails in the area.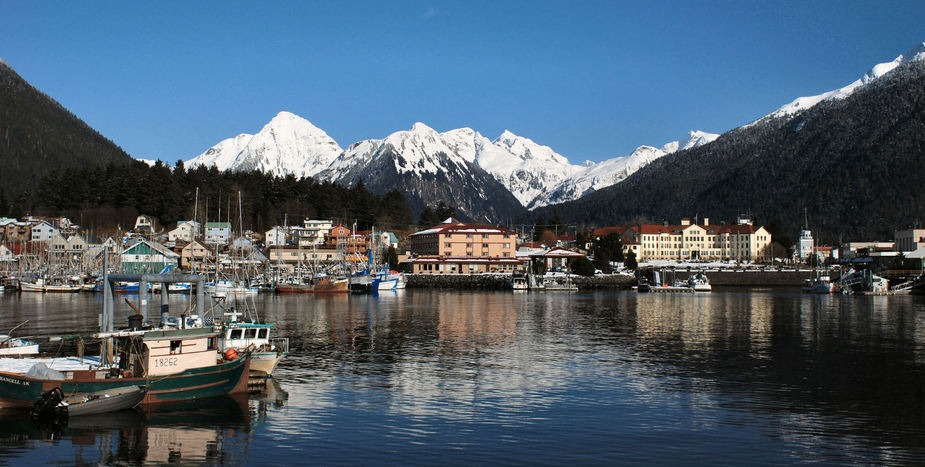 Fishing
Depending on what you are trying to catch, Sitka offers both freshwater and saltwater fishing options. For freshwater, you can choose between lakes and rivers. Blue Lake has plenty of Rainbow Trout and Swan Lake has Dolly Varden and Cutthroat Trout.  Make sure to spend some time at Indian River to see the Steelhead and Pink Salmon.
Out in the ocean you can find some incredible fish. The ocean has Halibut, Coho Salmon, Sockeye Salmon, King Salmon, Yellow and Black Rockfish, and Lingcod swimming about. Make sure to follow proper catch and release policies if the fish does not meet keeping standards.
Check out this guide on all you need to know about fishing in Sitka.
Best Winter Activities
If you prefer to travel during the winter months, then you will have a great time in Sitka. There are less tourists and you can experience the remaining beautiful fall foliage or wait for the snow to fall. There is still plenty to do outdoors during winter.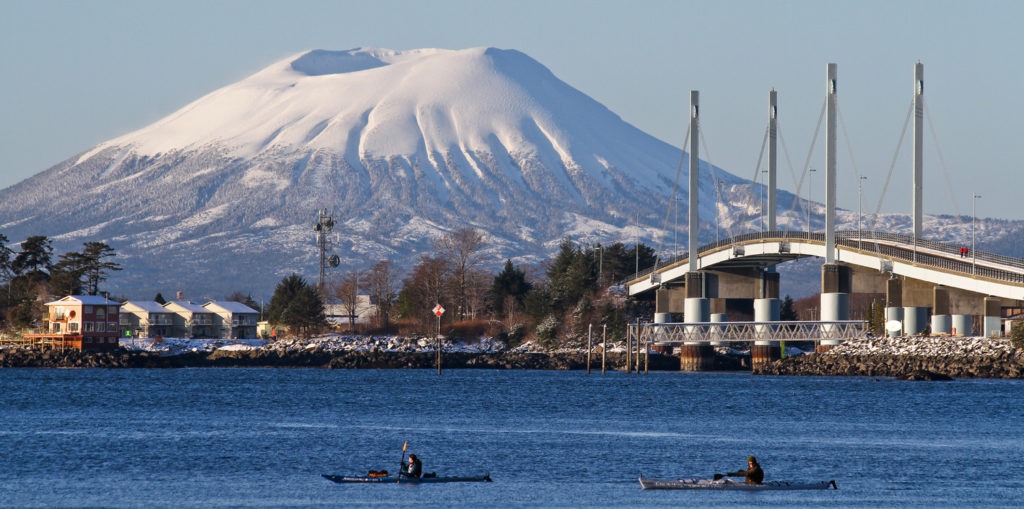 Winter Sports
Winter athletes looking for a good spot to ski or snowboard are in luck. Mt. Edgecumbe is the premier spot to ride. You will get lost in the magnificent view as you descend. For those willing to brace the cold, Sitka has some surprisingly solid surf spots. Don't forget to bring your wetsuit!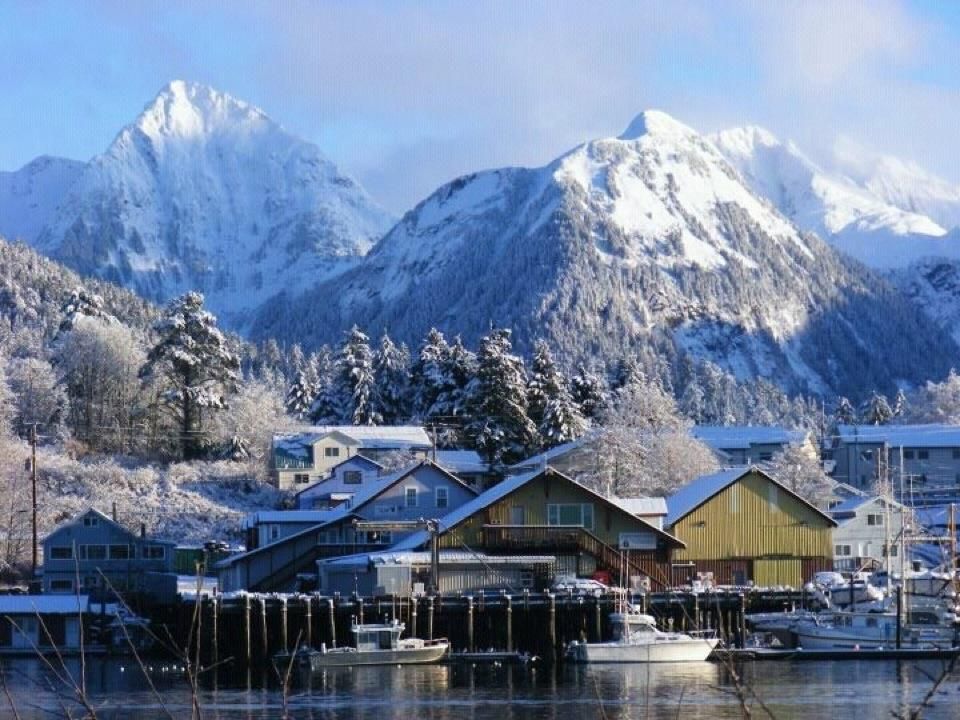 Quiet Nature
Less people means more space for you outdoors. You can hike all the trails mentioned above with the proper warm clothing. Enjoy the trails in the peace and quiet. It's an awesome time to connect with nature and reflect.
The city of Sitka will be more calm as well. Walk through town and visit the local restaurants and bars. Then be sure you head back to the Sitka Hotel to enjoy a cozy place and have a good snooze.
When quarantine ends, we can't wait to see your smiling faces!