Spring is winding up and the major fishing months are drawing near. But we aren't going to be hopping around streams this summer! We're heading to the deep blue sea off the coast of Sitka to soak up some sun and waves. Grab your poles, hop in the boat, and get your game on because we're about to see all the incredible fish that call the Sitka Sound home during Summer.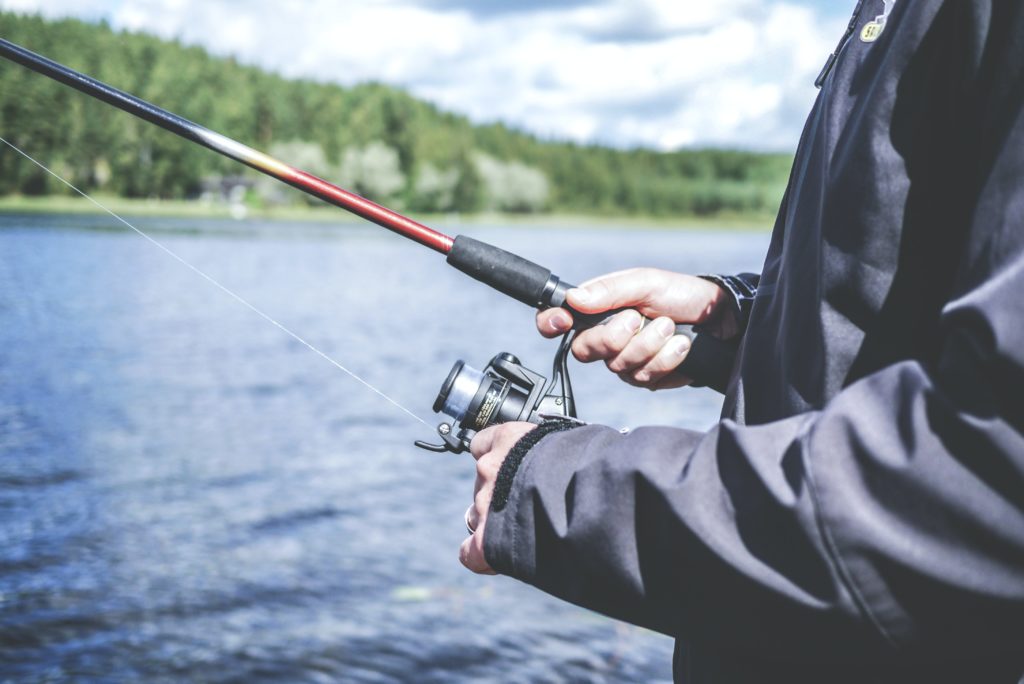 Before you plop down your bait, make sure you always are well versed on local fishing regulations and laws as they can change due to fish populations. May through September has a mix of incredible catches. Some are more abundant than others based on the month, but anytime you go during the summer you'll have a blast. Now, let's check out some fish.
King Salmon
Also known as "Chinook Salmon", King Salmon are the largest species of pacific salmon. Around here, they're known for having the ideal taste! The King Salmon is blue-green, red, or purple on the back and top of the head, with silvery sides. It has black spots on its tail and the upper half of its body.
They have an ocean and freshwater phase and become significantly darker once in freshwater.  King Salmon are impressive fish, and will give you a nice run pulling them in. You'll be happy to snap a picture holding one up to make all your friends jealous.
Halibut
Halibut aren't known for their looks, but they have an excellent mild and delicate taste. Halibut can grow to be massive, measuring in at 8 feet long and 500 pounds! So come take a shot with the largest flatfish in the world. You are not likely to catch one of that size, but one can dream!
Halibut are born swimming like salmon, with eyes on either side of their head. As they grow (by the time they are six months old), one eye migrates to the right side and the young halibut begin swimming sideways, with both eyes on the top of their bodies.
These big guys are prized by both commercial and sport fishermen. You'll mostly catch 20-40 lb fish, and it's just as rewarding.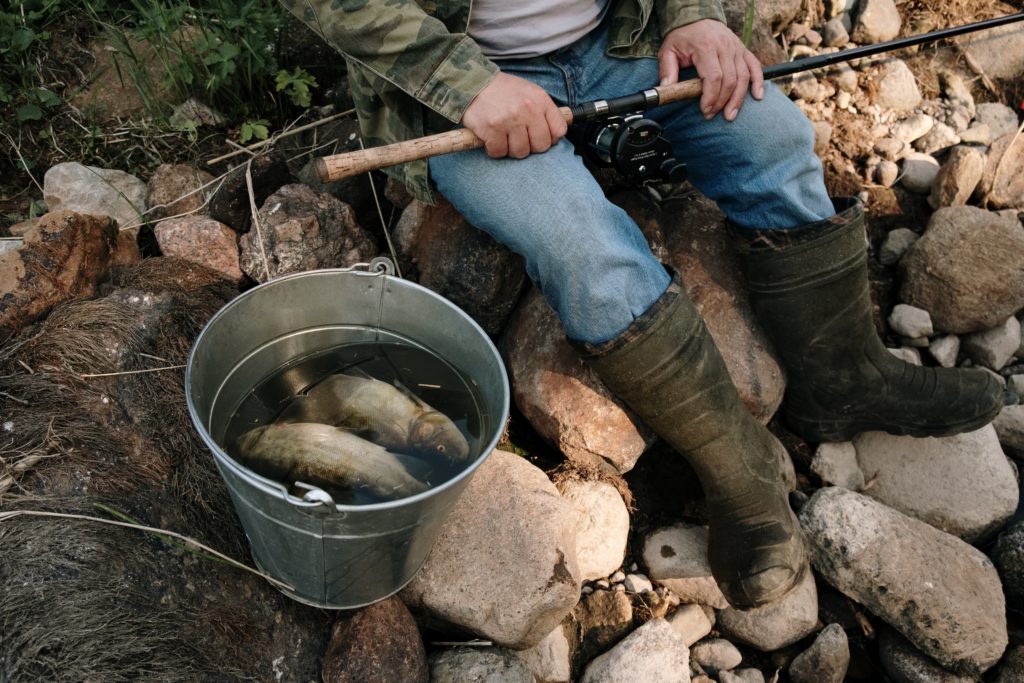 Black Cod
Black Cod are also known as Sablefish. The Black Cod Monicker tends to sell better on restaurant menus, hence the name. The fish is famous for its rich and buttery flavor; also causing some to nickname it the "butterfish".
Sablefish have a dark grayish-green body with a pale grey or white belly. The average catch is around 6 pounds and 28 inches in length. Sablefish have an impressive lifespan up to 90 years and dwell deep in the water 600 feet and below.
It's a very unique fish and it'll be a nice one to add your picture collection.
Rockfish
Alaska has over 30 species of Rockfish that range in various colors. They are also prized for their unique looks. Rockfish are beautiful fish with the most common in the area being the black rockfish.
They can be up to 25 inches long and weigh over ten pounds. Experienced fishermen will also know that they like to fight on the line. This active fish often swims in large schools and is constantly on the hunt for food. Their intensity will be felt on the line.
But, do they taste good? They sure do! Not only that, rockfish are a great source of protein and fatty omega-3s, so your body will appreciate them as well. If you're looking for the luck of the draw and variety, then you can't go wrong fishing for Rockfish.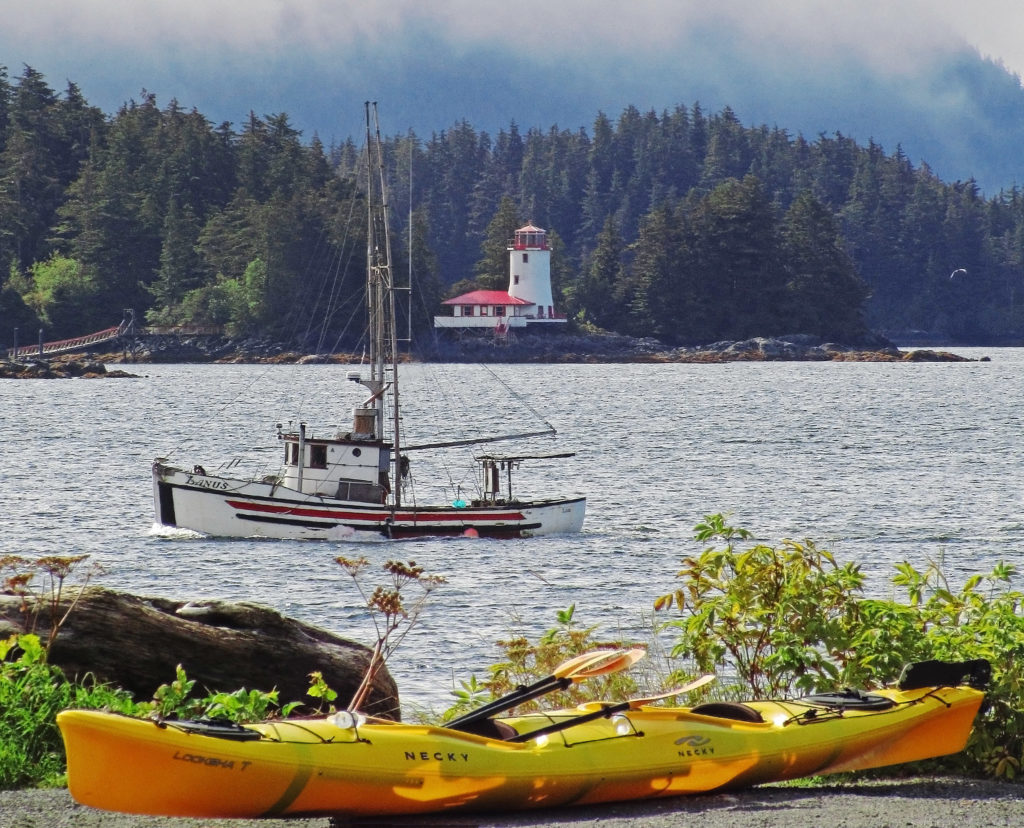 Check out the countless fishing expeditions in the area to plan your trip. They will keep your catch fresh, process it, then pack it for the journey home. Fishing is hard work, so come rest at the Sitka Hotel in our newly renovated rooms with all the comforts of home. We are eagerly awaiting your arrival!