There's no street like Lincoln Street – especially when you're on vacation! Whether you're traveling here for the day or staying close by at the Sitka Hotel, there's always something to see and do on our main street that will make your trip worthwhile.
So put on your walking shoes and get ready to window shop – it's time to experience the close-knit community of Sitka, Alaska. Today we're spotlighting some of the awesome boutiques and local gems you can find on Lincoln Street.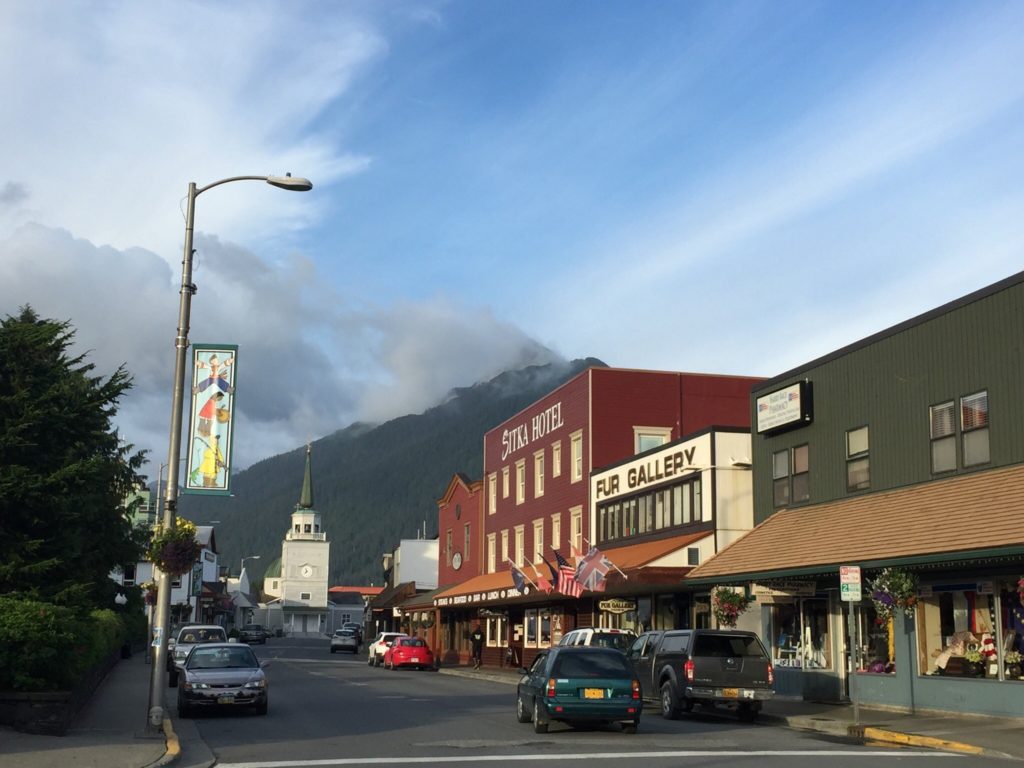 Shopping
Who doesn't love souvenirs? Sitka is home to some of the most unique stores and boutiques Alaska has to offer. If you're staying with us at The Sitka Hotel, we highly recommend checking out some of the stores on Lincoln Street. Whenever a visitor asks us where the best place to shop is, these are some of the local stores we suggest:
57 Peaks
When visiting Sitka, you need to be ready to experience the great outdoors. 57 Peaks captures the essence of what it's like to be in Alaska! Their outdoor wear such as leggings, hoodies,  coats, and yoga shorts help ensure you're ready for your next outdoor adventure.
The Outer Coast
An Outer Coast wall calendar should be a mainstay in anyone's home or office that has visited Sitka! A calendar from The Outer Coast features beautiful wood engravings and watercolors of Alaska's wilderness and natural beauty.
Sitka Public Market
The public market – located on Harbor Drive – is a local favorite. You can purchase Alaskan-made products such as soaps, salves, clothing, and jewelry, so you always have something to remember your visit by. The Sitka Public Market is open seasonally.
Outdoor Activities
If you consider yourself an outdoors person, there is plenty to do in Sitka. For example, the many interior rivers and streams in Sitka are perfect for a relaxing afternoon of fishing. On the flip side, the proximity to the ocean makes deep sea fishing possible if you're feeling brave. There are also beautiful hiking trails and even ski destinations.
Wildlife Tours
You are really doing yourself a disservice if you don't fully experience the wildlife and natural beauty Sitka has to offer. Professional wildlife tours can help you better appreciate the uniqueness of Alaska. Where else can you find humpback whales, coastal brown bears, blacktail deer, and bald eagles?
Enjoy Your Stay at The Sitka Hotel
No matter what you choose to do in the city, the Sitka Hotel is the perfect place to stay when you visit. We offer a delicious in-house restaurant and a complimentary continental breakfast to help you get your day started. We can't wait to meet you and help make your stay at Sitka perfect!