It's no secret Sitka is the epitome of small town charm, compete with cozy shops filled with unique and interesting gifts. You're sure to find the perfect souvenir for that family member, and maybe even a special something for yourself! Take a stroll through the heart of Sitka and visit these awesome shops while you're here.

Russian American Co.
Sitka, Alaska was settled by Russia in 1799 and held until America purchased Alaska in 1867. As you travel through our town, the rich Russian history is still prominent, and you see that influence in the Russian American Company. Here, you will find Matryoshka nesting dolls, Russian lacquer boxes, and Faberge jewelry directly imported from Russia itself. The Russian American Co. also offers a large and affordable selection of authentic Russian folk art and handcrafts, such as amber jewelry and Zhostovo floral painted trays, brooches, boxes, and hair clips.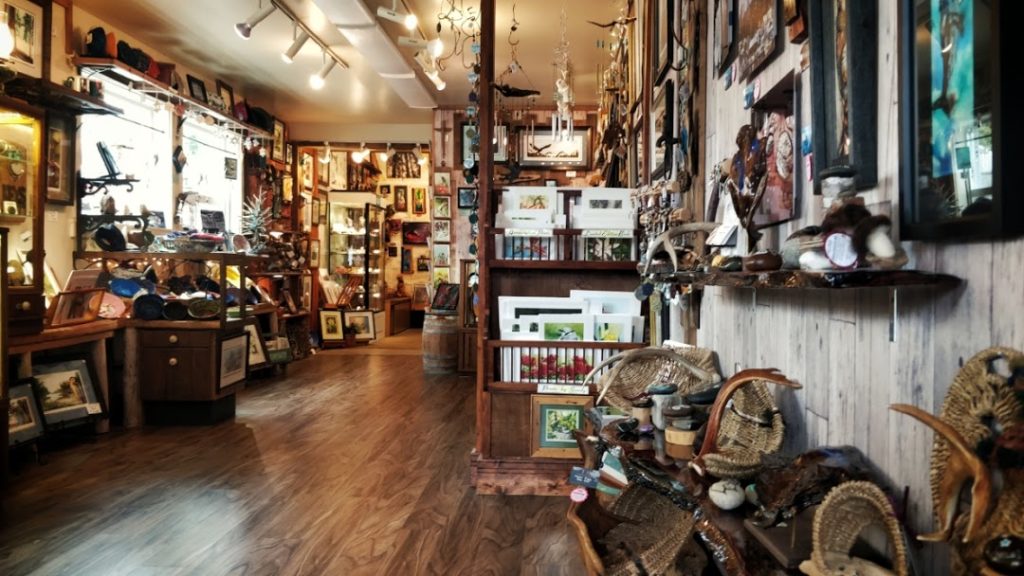 Cabin Fever Gallery and Gifts
Cabin Fever Gallery and Gifts is filled with unique and beautiful items made by the five artists and owners of the shop. From photography and watercolor paintings to jewelry and children's books, each product is created right here in Sitka, Alaska. Cabin Fever Gallery and Gifts' offerings are constantly changing to keep up with the artists' latest creative endeavors, so don't forget to come back when you visit because it will be a whole new place!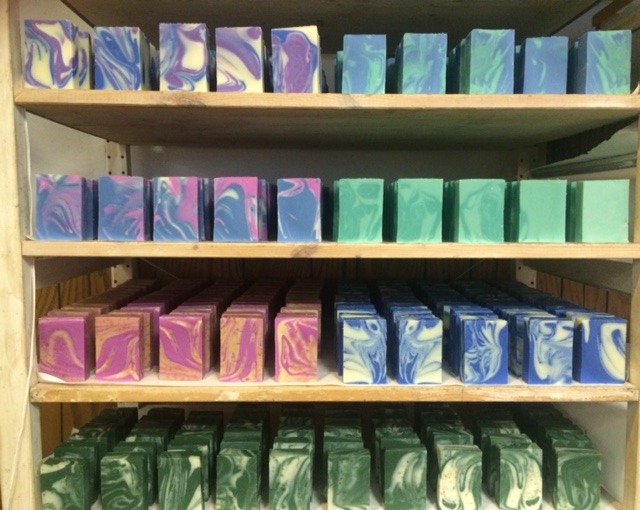 WinterSong Soap Company
Need an awesome gift to take back home? Swing by WinterSong Soap Company and pick up some homemade soap! Each original scent is made from scratch, making the colors individually unique in every batch. As a small family business, WinterSong has had years of experience creating awesome bath time products using natural ingredients sourced from around Sitka, Alaska. And they sell more than just soap– check out their wide selection of handcrafted salves, lotions, balms, bath salts, and butters.
Sitka Bazaar
The Sitka Bazaar is located on Lincoln St., right by St. Michael's Orthodox Church in Downtown Sitka. From the moment you walk in, you're greeted with locally made jewelry, crafts from Alaskan natives, and plenty of shirts, hats, and coffee mugs with Sitka's name proudly represented. Most importantly, you will pay a fair price for all the souvenirs you are taking home. This is your one stop shop for everything Sitka, Alaska-related.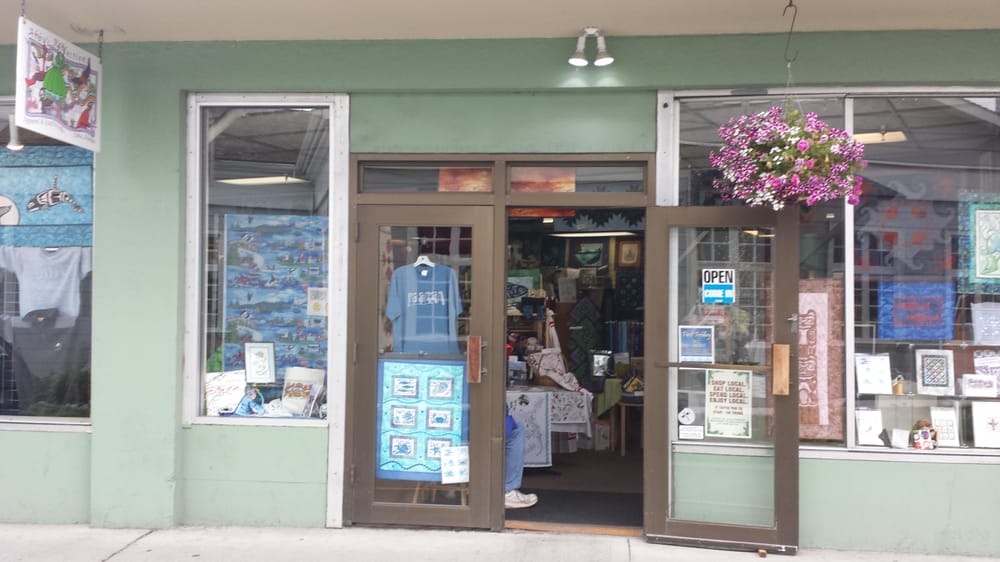 Abby's Reflection Apparel & Quiltworks
As you probably know, Sitka gets cold in the winter. That's why Abby's Reflection Apparel & Quiltworks is a great place to pick up a snuggly blanket for guaranteed good winter. Head downtown to see Abby's selection of Alaska themed 100% cotton fabric quilting supplies, as well as locally designed cross stitch kits and quilt patterns. They are proud to feature one-of-a-kind Sitka fabric with iconic images of Sitka and Southeast Alaska.
You're going to find tons of knick-knacks that are exclusive to Alaska so you'll have no problem finding that perfect souvenir. In between all your shopping, make sure to stop by the Sitka Hotel Restaurant to refuel with our awesome lunch selection. If you decide to shop till you drop, book a room for the night and start back on your shopping spree the next morning!