Most people who aren't in the Deep North tend to ask how long the days or nights are. Does Sitka get dark for months at a time? Does the sun ever go down during the summer? The closer you get to the North and South Poles, the more extreme the phenomenon becomes.
For example, Barrow is one of Alaska's furthermost Northern towns and experiences about two months of darkness in the winter. During Summer, the sun doesn't get below the horizon for 80 days.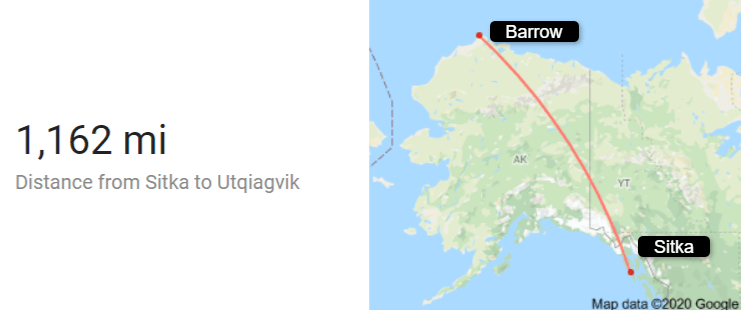 Sitka is in Southeastern Alaska in what is referred to as the Inside Passage. Sitka is more than 1,000 miles away from Barrow. Seattle, Washington is actually closer by a few hundred miles. The day and night cycles are not nearly as extreme in Sitka as in the Central or Northern Alaskan towns.
So, does Sitka get dark for days at a time? The answer is no.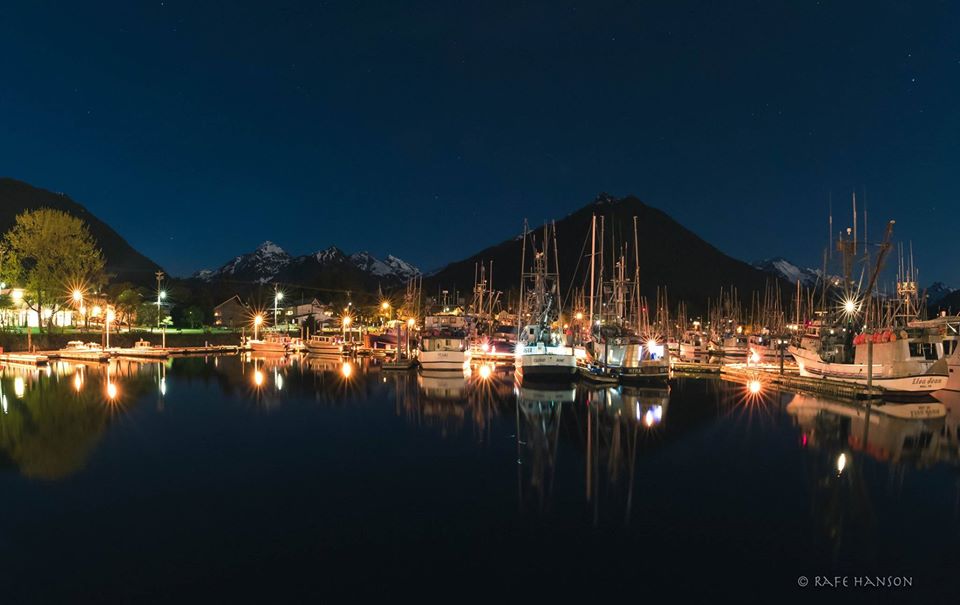 Sitka doesn't experience entire days of darkness or entire days of sunlight like the more Northern towns in Alaska, Russia, and Norway. The days in Sitka increase in length during the summer and decrease in length during the winter with significant variation. The amount of daytime is more extreme in comparison to the continental United States and especially the southern United states.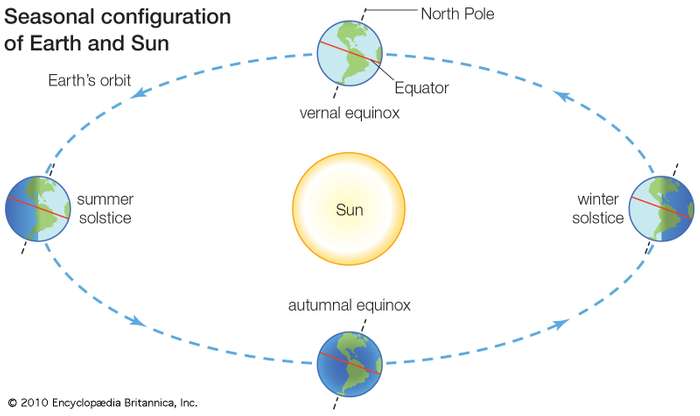 The Summer Solstice occurs on June 20th. In Sitka, the sun rises at 4:05 am and sets at 9:59 pm. Sitka gets a whopping 17 hours and 54 minutes of sunlight! The rest of the US averages about 14.5 hours of sunlight during this same time period.
Inversely, the winter days become shorter with the shortest day being The Winter Solstice on December 21st. The sun rises at 8:38 am and sets at 3:22 pm, providing just 8 hours and 16 minutes of sunlight. The US Averages about 10 hours of sunlight per day during the winter months.
How does this information affect my vacation planning?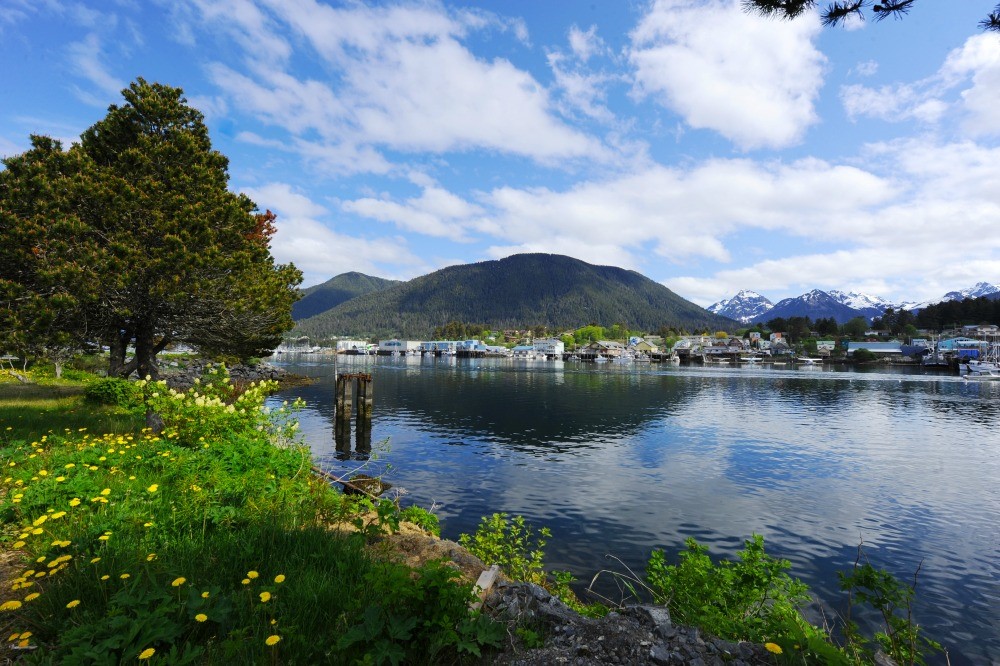 Summertime in Alaska means longer days, so you can fit more plans in on your cruises, hikes, fishing, and any other fun activity Sitka has to offer. You can squeeze a couple more hours out of your days here and make the most of your vacation during the summer when it comes to recreational activities.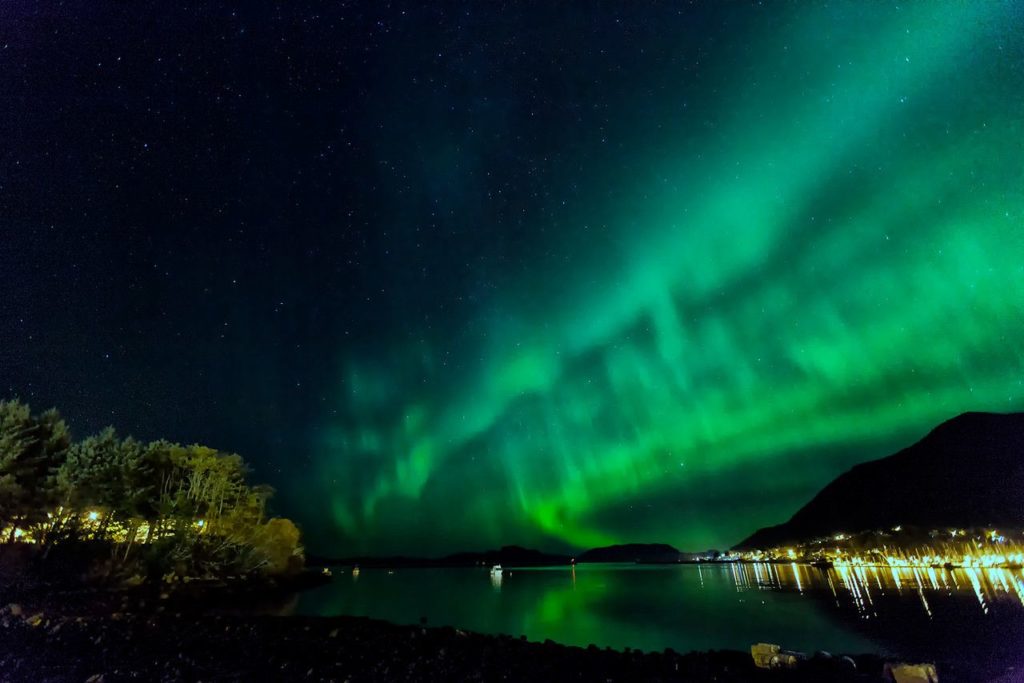 Wintertime is best for adventure athletes who love the thrill of more skiing and snowboarding opportunities. If you don't mind the long starry nights, you'll enjoy winter in Sitka.
When the skies are clear, you can go to the right spots to experience the captivating aurora borealis (AKA the Northern Lights) in Sitka. A big perk of visiting Sitka during the winter will be to check off your bucket list.
Whether you're here in the summer or winter, day or night, stop by The Sitka Hotel and Restaurant for a delicious meal and a cozy place to rest. We can't wait to meet you!